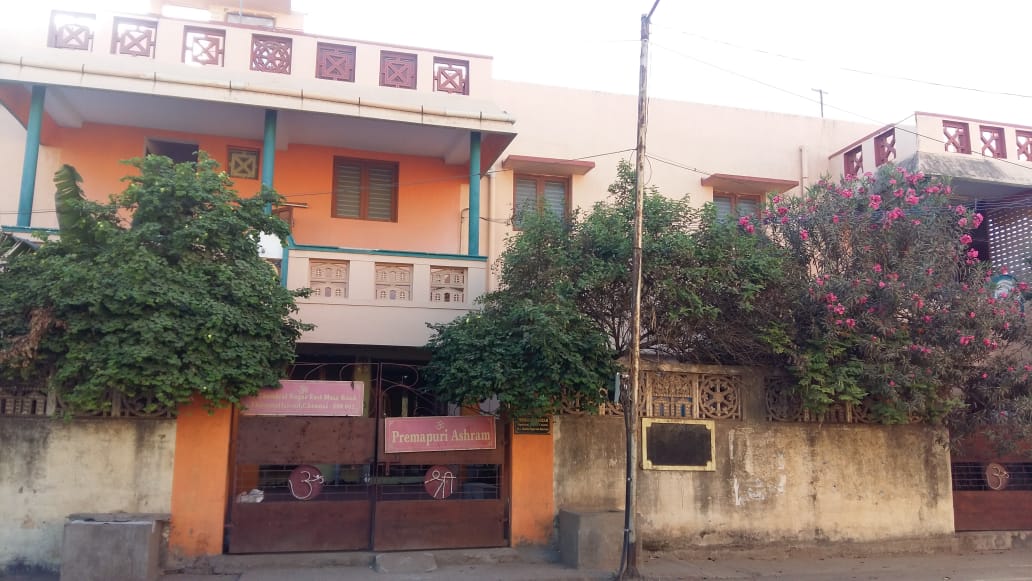 Swasti Prajabhyam Pari Palayantham Nyayena Margena Mahim Maheesah Gobrahmanobhya Subamasthu Nityam Loka Samastha Sukino Bhavanthu.
May there be well being to the people; May the kings rule the earth along the right path; May the cattle and the Brahmins have well being forever; May all the being in all the worlds become happy; Peace,…..Peace…… and Peace be every where
This sloka is an invocation for harmony and blessings for all creation. In essence it means; "For peace and harmony to prevail, the kings i.e. The politicians and leaders should have healthy approach towards their subjects and govern according to the principles of Dharma. May those who provide correct understanding and guidance to the society (signified by Brahmins) stay healthy. May nourishment and abundance (signified by cattle) prevail. Thus all the beings of the world become happy. May peace and harmony prevail every where.
The founders base this great expression of the universal spirit inherent in all forms of life when they instituted this organization.
Sri Hari Hara Sudha Seva Samithi is a registered public charitable trust founded in the year 1991 having its office at 97/15, Mullai Colony, Mugappair, Chennai – 600 037. Tamilnadu. The sole aim of the trust is to do sincere and dedicate service to the humanity.
The Objective of this organization
Establish Community Centers.
Provide Educational assistance to poor students.
Encourage and dissipate religious information.
Provide assistance to handicapped and destitute persons.
To maintain Goshala.
To start a primary health centre in rural area.
Vocational training centre.
To start free nursery and primary school.
Lokah Samastha Sukhino Bhavanthu
May all works and their inhabitants become happy
As an organization, our major service takes the form of completely free "Ashram for senior citizens". Our Ashram presently supports 35 elders, who are issueless or destitute and from various backgrounds of the society. Just as the God above never saw any difference in human beings, we for shelter persons irrespective of their religion, cast, colour or creed.
Facilities of the ashram inmates
Periodical medical checkup.
Temple visits.
Entertainment programmes (Organising spiritual activities for their upliftment).