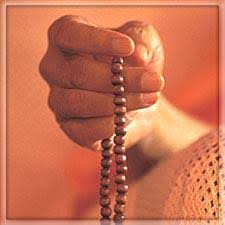 Namasmarna is second to none in its ease of efficacy. In the words of Sri Ramakrishna Paramahamsa, "All the sins of the body fly away of one chant the name of God and sing his glories. The bird of sins dwells in the free of the body. Singing the name of God is like clapping your hands. As at the clap of the hands two birds in the tree fly away. So do our sins disappear at the chanting of Gods name and glories."
The Ashram provides a Conductive atmosphere for the practice of spiritual routines. All the inmates of the Ashram take turns to chant the holy name of Sri Ram as OHM SRI RAM JAI RAM JAI JAI RAM. The chanting starts in the prayer hall sitting in front of shrine at 09.00am in the morning and continues up to 06.00pm in the evening.
Group chanting by all the member is conducted between 10.30am to 11.30am and 03.00pm to 03.30pm.
10.00am to 10.30am : Everyday Lalitha Sahasra Nama Parayanam by offering rice to God and the next day it will used to cook for the ashram inmates.
04.00pm to 04.30pm :Sri Vishnu Sahasra Nama Parayanam.
Bhajans are Hindu devotional songs, often simple, lyrical and expressing love for the divine. The music is based on Indian ragas and is accompanied with instruments and talas.
Anecdotes and episodes from the lives of Gods, the teachings of saints and description of Gods glories have been the subject of Bhajan.
The Ashram conducts Bhajans on everyday between 6.00pm to 7.30pm.
Out side devotees Bhajans were also arranged periodically to motivate the inmate of the Ashram.
Service to the humanity is service to God.
Sustenance of life depends more on food than on any thing else. Narayana Seva cultures the mind towards feeding for the poor and deprived. Feeling for the God in then and serving the God in then. With Narayana Seva food is offered to the needy and the poor considering them to be the very form of God.
Ashram cooked vegetarian meal is served,
On every Tuesday & Friday to 140 children and 10 staff members in the nearby primary school
On every Thursday to 30 Senior Citizens in the nearby village.
On every Saturday to 15 visually impared students who were coming for reading in a service centre and readers 8 members.