Seva and Trust Activities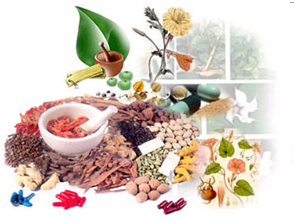 Siddha Medical Services
The Siddha system of medicine is the oldest medical system in existence. It is a pure tradition system and has been in use since the ancient days.
The Ashram conducts Free Siddha Medical Service camp on both of its centers and rural.
SATHYA SUDHAN ASHRAM: Our Medical services on every Sunday: 9.00am to 10.00am.
PREMAPURI ASHRAM: Our Medical services on every Thursdays: 10.00am to 1.00pm.
Rural Medical Services
Poverty and disease are the two major roles in the lives of our majority of our people. Based on this we are conducting a free Siddha Medical Service camp on 4th Sunday of every month between 9.00am to 1.00pm at Thirukkarugavoor village at Tanjore District, but it has been discontinued due to some practical reasons and the same will be continued in near future.
Welfare Activity (Motivating Students) :
In today's modern world education is not for living alone but adding the value integrated teaching movement to life also should be taught. Free tuitions for the needy with values are imbibed to kids through tutors every day evening. Presently around 40 children are using this education system by our tutors.
Vocational centre for tailoring is to have training in dress making at free of cost. With this system we have trained so far nearly 60 members from our centre for tailoring. Presently around 12 memebers are learning to make the dress materials with the help of a trained teacher.
Blood Donation Camp (Yearly once)
Rehabilitation of housing project - constructed 25 houses at Upunivoyal
We had also adopted a girl in the year 2013 who was then studying B.S.M.S and currently successfully completed her degree in 2016.
Tution, Tailoring and Basic Computer application classes are conducted at Ashram premises.
Providing educational assistance for the students.
Cremation activities are carried out as per the customs of our trust by our members. So far 22 inmates of our Ashram has been cremated and one inmate body has been donated to Ramachandra Medical College Hospital as requested by their ward.
Eye Donation is done before cremation and Body donations are done if there is no relative and unclaimed death.